incursões de êxtase // raids of bliss. 2008-2009


garden installation (mixed media)
Sand, soil, 64 bamboo poles, 19 umbrella stands, 4 drain pipes, 115 m steel strappings, 25 iron threaded rods, 200 wing nuts, 4 life guard seats, kitsch elements,
150 plants (plastic, live):
Archontophoenix alexandrae, Armeria maritima, Carex comans 'bronze', Carex sp., Carpobrotus edulis, Cyperus diffusus, Digitalis purpurea, Eryngium maritimum, Eryngium sp., Gardenia jasminoides, Helichrysum italicum, Hemerocallus X hybrida, Juncus effusus, Mangifera indica, Ophiopogon planiscapus 'niger', Pancratium maritimum, Phormium tenax 'purpureum', Phormium tenax variegata, Psidium guajava, Strelitzia nicolai, Strelitzia reginae.

approx. 200 sq m






»raids of bliss« approaches the theme of »art in the garden« as a competition entry for the International Garden Festival in Ponte de Lima, Portugal. The garden is a very private and personal, space which is filled with the subjective aesthetics of their owners. The temporary garden on the other hand, is a distanced space. Each of these is deployed, assessed and defined by a personal viewpoint, the unique approach. The same phenomena apply to the arts. The garden is about creating an individually suitable place and intangible beauty of privacy—a small space that conforms to one's own ideas and fullfills our want of protection.
Therefore, we were working with elements that reflect personal values in art and the garden. We were using reproducible, known and familiar trinket that are deposited in every home and thinking, and are defined as kitsch. The kitsch-elements are placed on top of a bamboo-scaffold to construct a spatial level. The ground level is covered with sand and constitutes an antagonistic, barren and contemplative character, contrasting the crowded, technicolor, rampant kitsch-sky above. The planting beds with massive, thick and fleshy tropic flora, render a connection between the two layers. Lifeguard chairs enable visitors to put their heads into the hovering treasure chest and start their personal raid of bliss.

The project was realized in February and on display between May and October 2009 in the course of the Festival Internacional de Jardins de Ponte de Lima. See festival website here

008/009. Vienna | Ponte de Lima.
Nicole Theresa King, Julia Rode + Julia Wölcher.
Supervision: Bianca-Maria Rinaldi. Roland Tusch.



image credits: King, Rode, Wölcher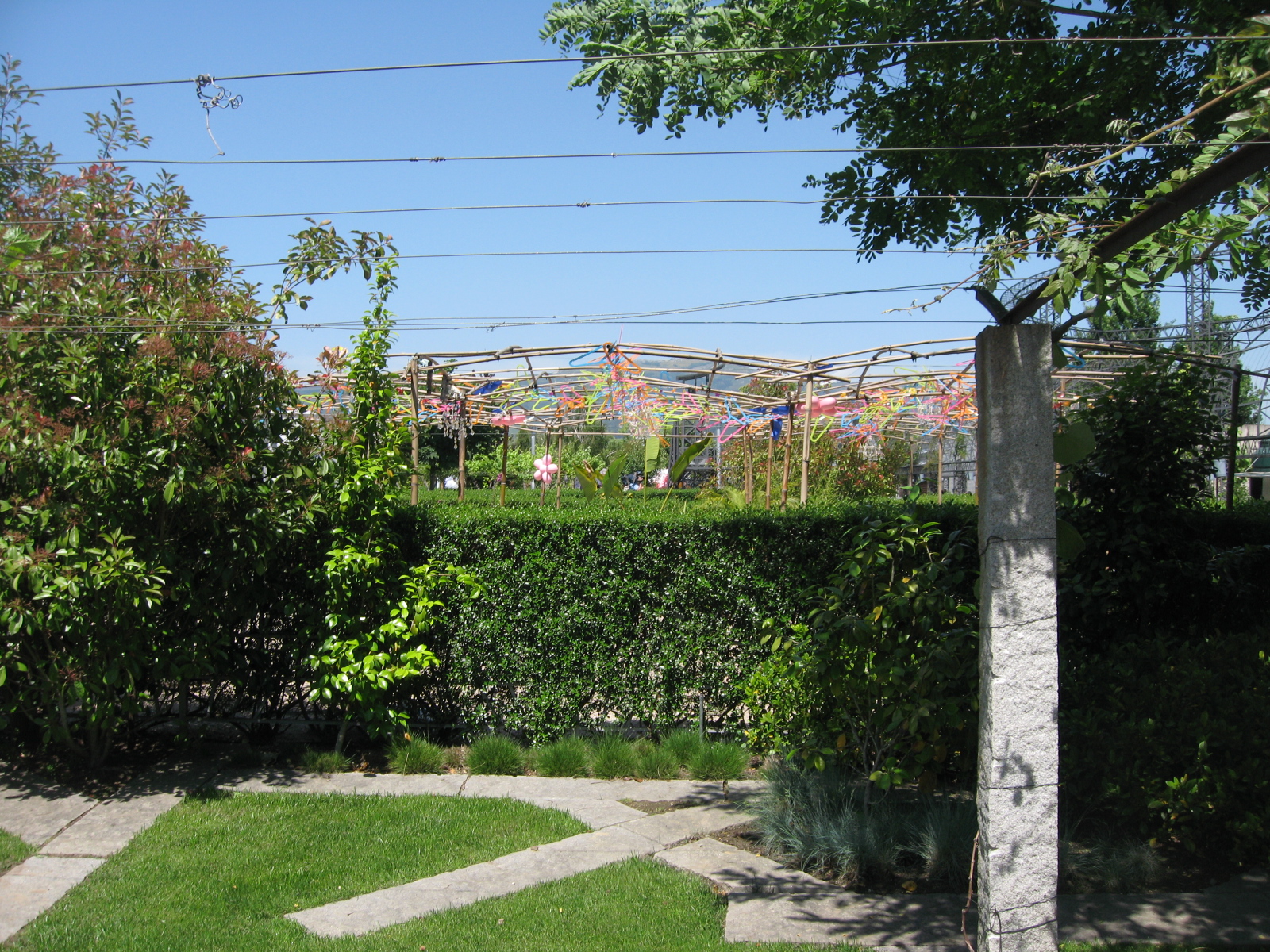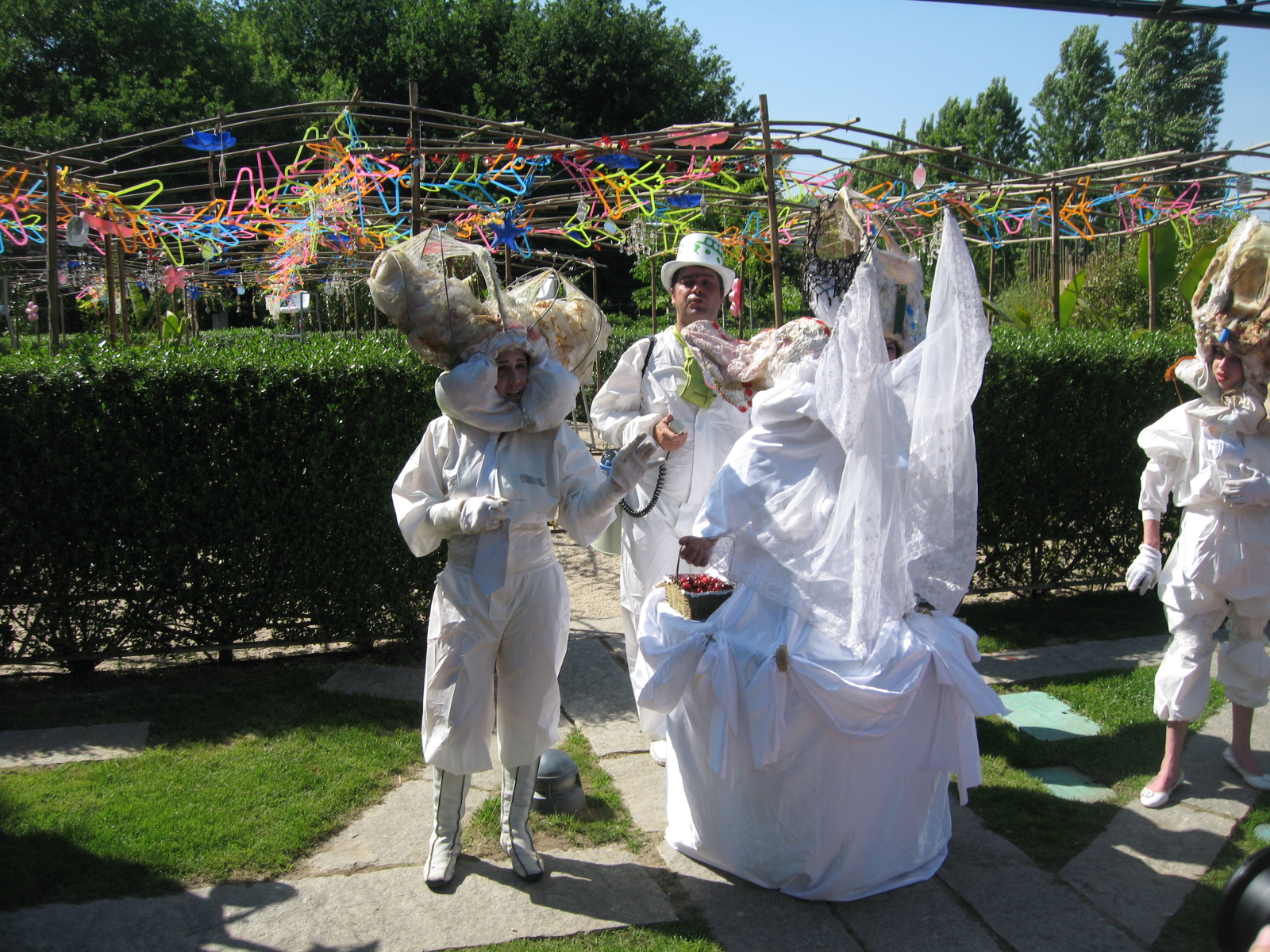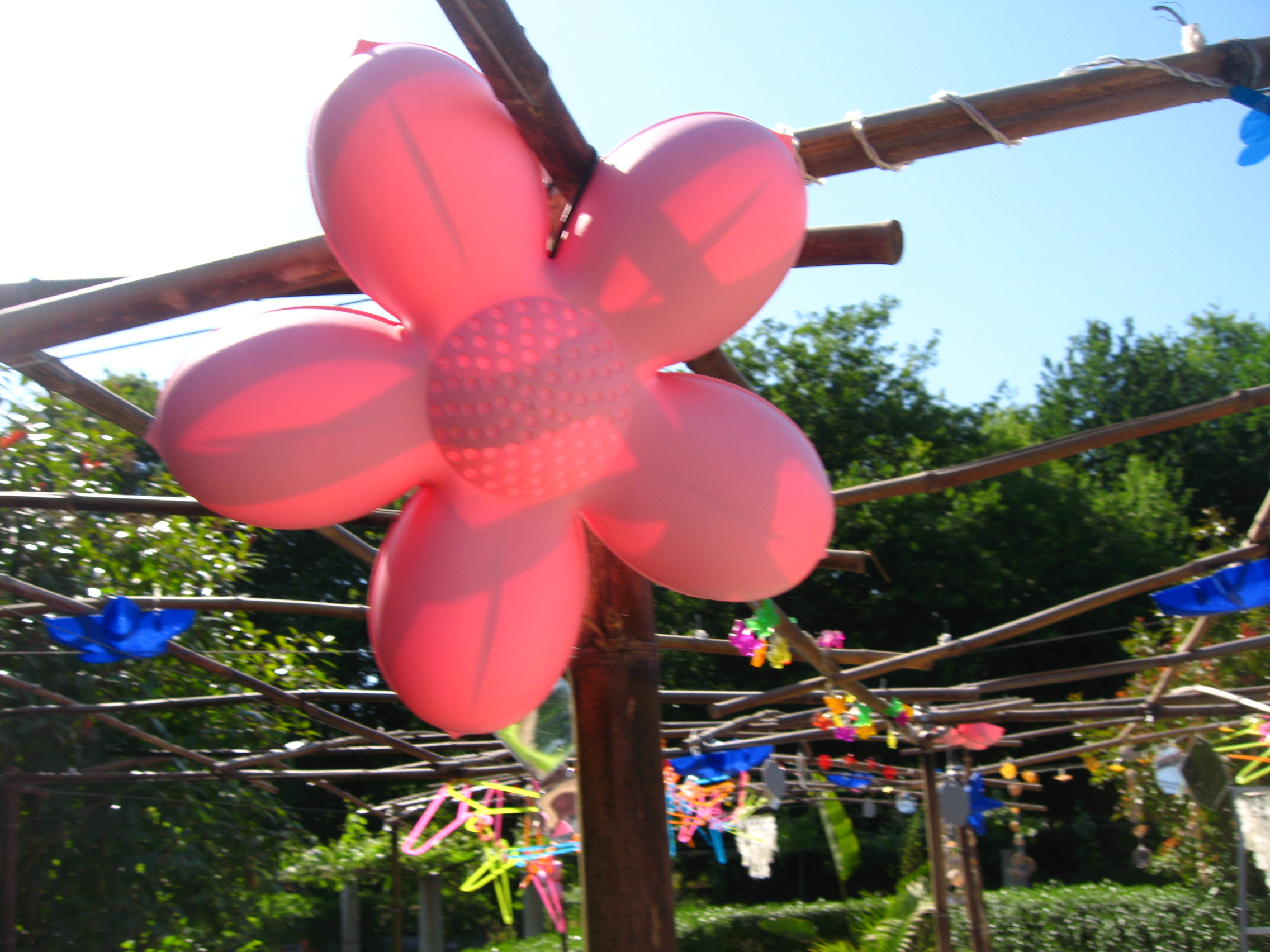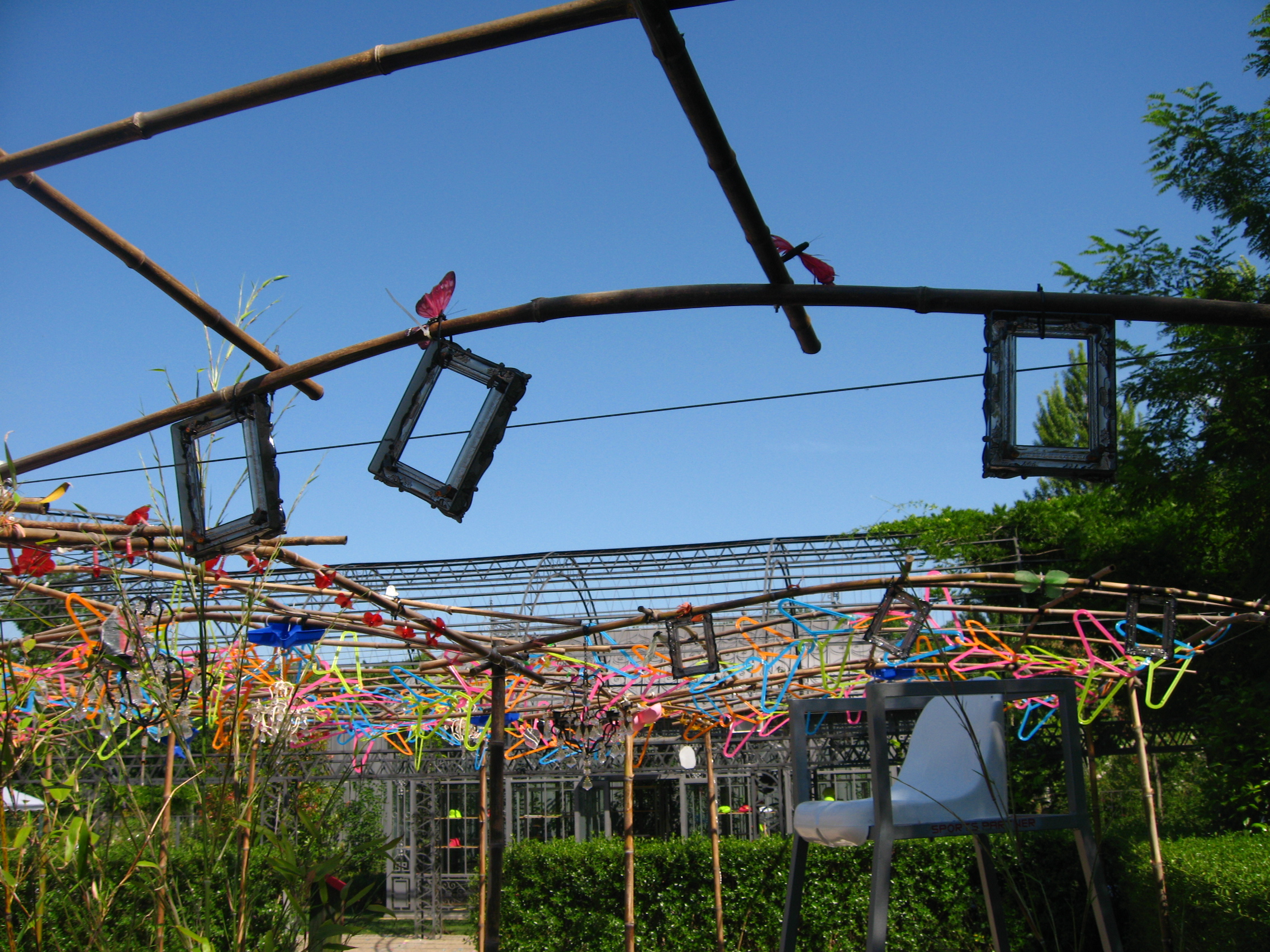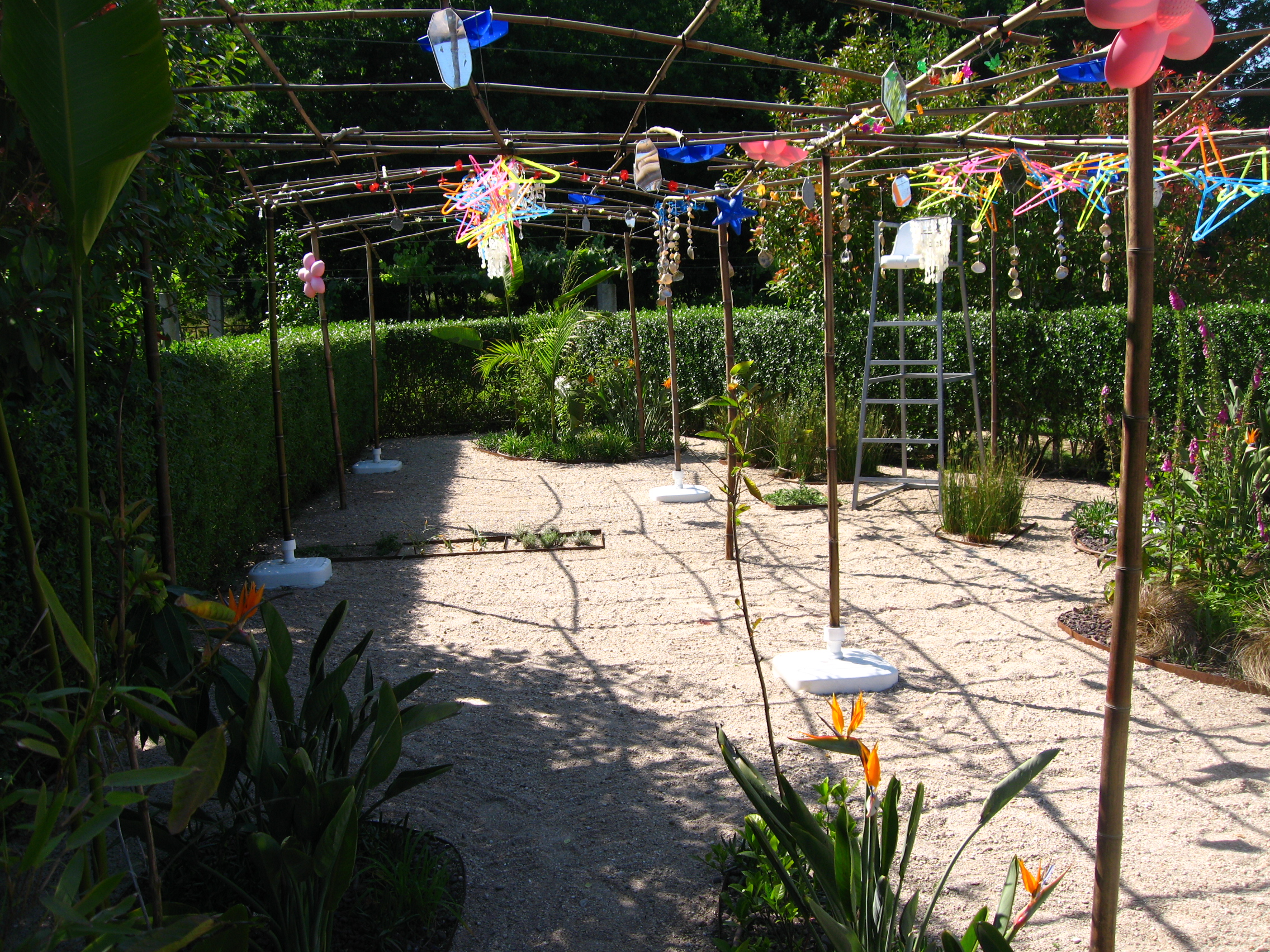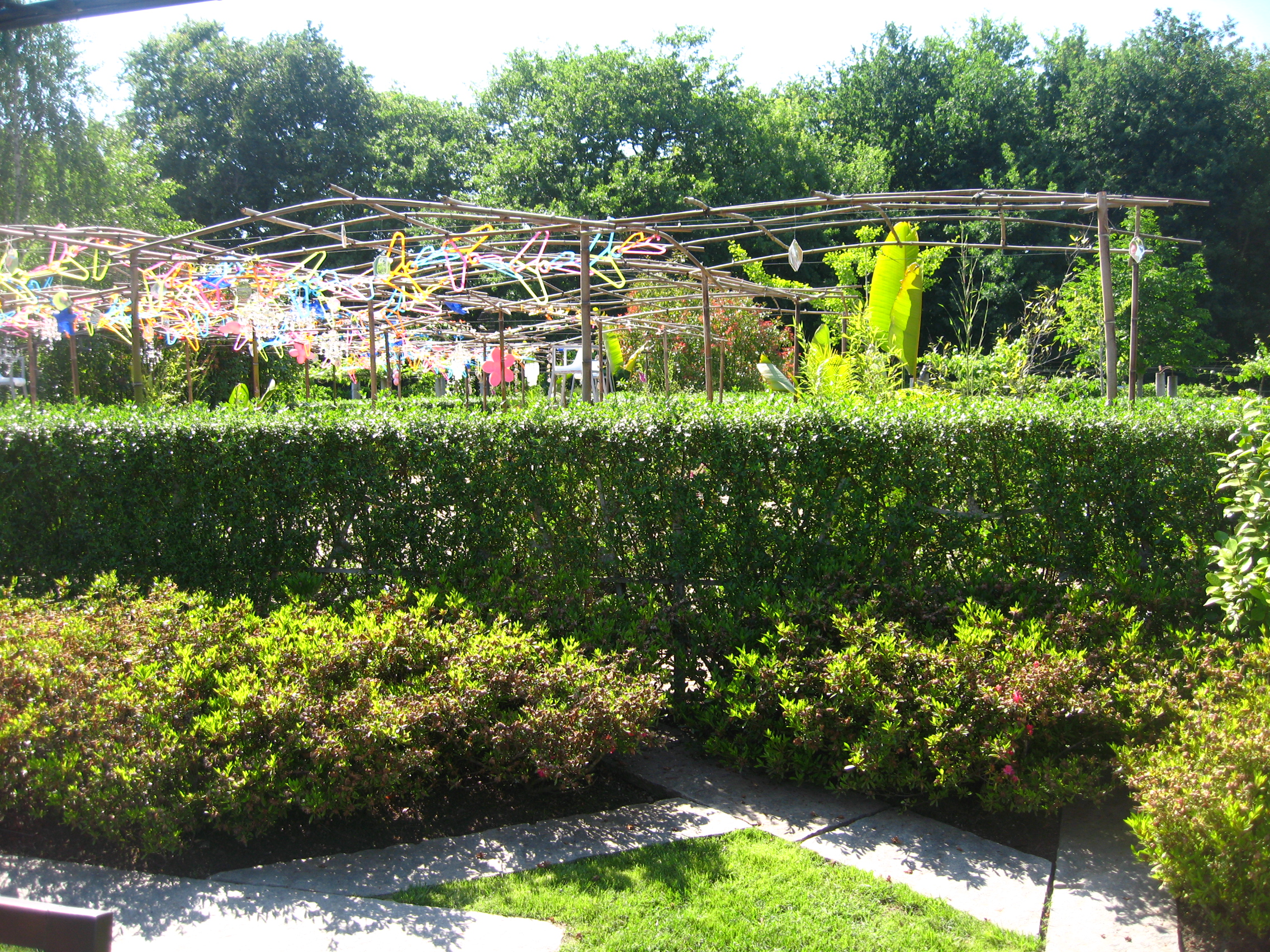 photo credits: Roland Wück, David Dobetsberger