no memory. no desire. no understanding. 2015-2016


book, mixed media installation
drawings, photos, archival shelfmarks, tags, texts, xerox paper, universal pens on acrylic glas, solid wood
400 × 1100 × 500 mm

Thesis Project »Remembering—Repeating—Working-through. Post-nazistic Commemoration of the Shoah.«
Supervised by Eduard Freudmann and Prof. Ruth Sonderegger [Academy of Fine Arts Vienna].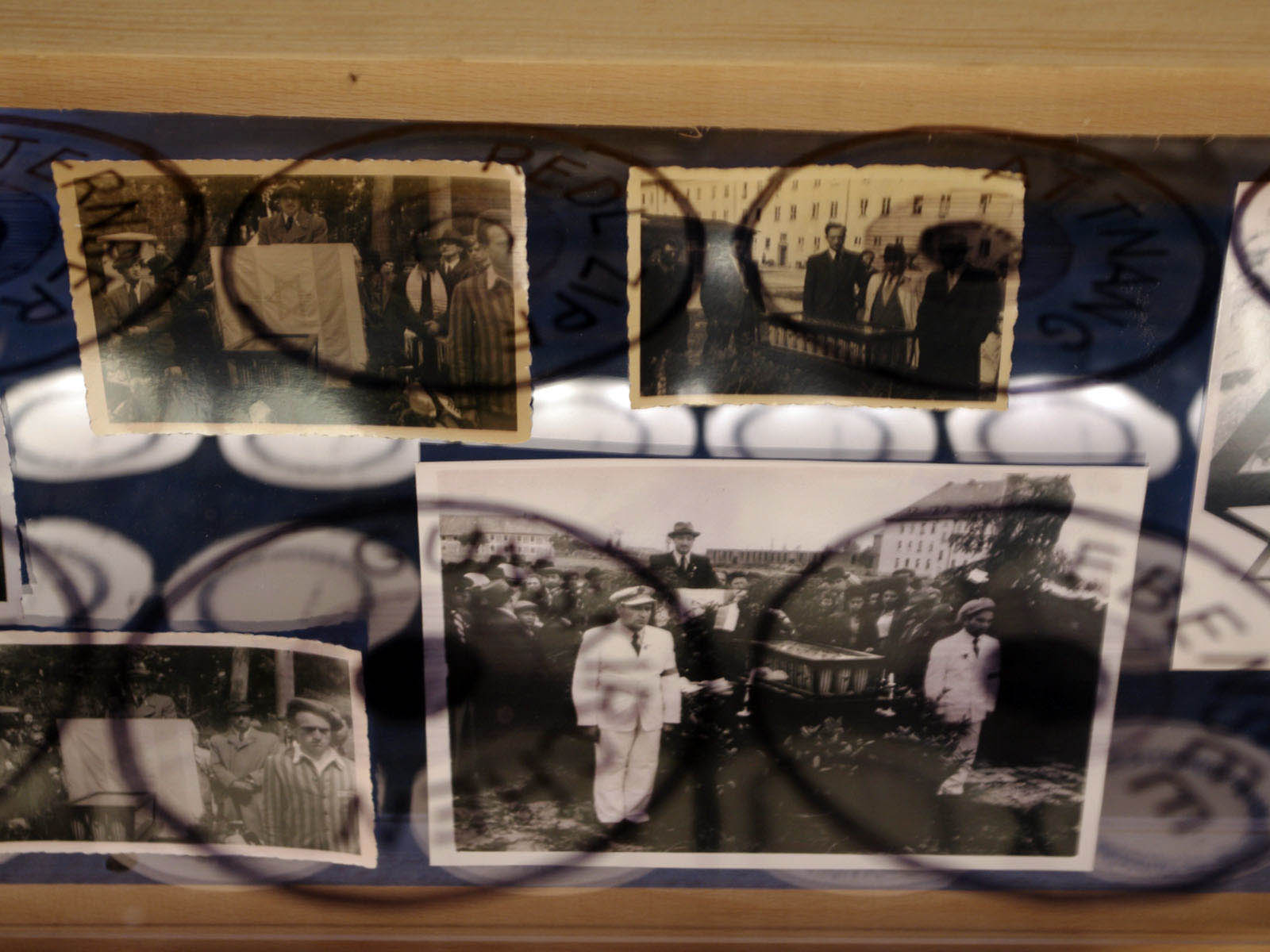 Focal point of the master project is Simon Wiesenthal's journey to Israel in the summer of 1949. Wiesenthal did not travel lightly. His luggage comprised a glass coffin with 30 urns, filled with ashes and soils of Austrian concentration and labor camps. With these Wiesenthal staged »mass funerals for 200.000 Jews« in Linz, Tel Aviv and Jerusalem respectively.
Here and there, the post-war sentiment was characterized by boisterous silence about the shoah, yet these events were perceived expectably different in Israel and Austria. As artifacts, the urns and the sarcophagus are extant at the Chamber of the Holocaust, offside well-known memorial institutions in Jerusalem. However, their context fell into oblivion, their subtext became illegible.
In the young suvivors' state, this particular transfer of ashes ignited a debate between national religious and Zionist forces on the interpretational sovereignity regarding commemoration. The ashes were to legitimize a geographical urban continuum, establishing Western Jerusalem as secular and Eastern Jerusalem as religious memorial spaces. Up until today their remnants continue to raise questions about the spatiality of commemoration. They attend to religious symbolism and yield an aesthetic corresponding to Austria's »antifascist consensus« of the post-war years. Hitherto the artifacts' reception is unable to adequately reflect on the specific historic constellation that is mirrored within them.


»no memory. no desire. no understanding.«

In my artistic approximation, I accommodate the form of the 1949 glass coffin, yet refract its consistency. Its materiality is exemplary and model-like. It is a makeshift installation of fragmentary remembrance. Assembled inside are reproductions of photos of the transfer and architectural drawings for a never-implemented mausoleum, depictions of today's display, extracts of contemporary text contributions and more recent ones, captions and rear sides, archival keywords as well as
shelfmarks. The urns exist in the planum only and delineate themselves as blank spaces. Beheld from different angles, the installation is never fully tangible in one single moment. Moving around it, its elements shift and conceal each other.


»Remembering—Repeating—Working-through. Post-nazistic Commemoration of the Shoah.«

In the scientific inquiry, I examine past and contemporary forms of commemoration of the shoah, its memorial manifestations and its concepts. Artistic and spatial practices as well as historical-political dispositions in Austria and Israel are described. Analogously to the monument, within which art amalgamates so emphatically with politics and ethics, the literary and archival research of this thesis is divided into aesthetic, historical-political and psychoanalytical aspects of remembrance. Conclusively I argue for a "discerning" art, which challenges the self-referential canon of modernism as well as the absoluteness of abstraction. And I argue for a "disintegrating" memory, suspending the synthesizing sense-making through commemoration, particularly a nationalistic one, which by the principle of detranslating (Laplanche) emphasizes its gaps. Both pieces rely on Sigmund Freuds' notion of Nachträglichkeit/Afterwardsness.

Thanks to: Terese Kasalicky, Nina Prader